Amazon Week 2022 is a highly anticipated cross-border e-commerce event that attracts attention from individuals, businesses, and even the Department of E-commerce and Digital Economy of the Ministry of Industry and Trade. This event is not just for sellers, but also for individuals and businesses interested in bringing Vietnamese products to the global market.
As the world's leading e-commerce platform, Amazon has a wealth of data on customers and sellers. During Amazon Week, speakers provide objective insights on the correlation between consumer behavior and effective business strategies trending on the platform. They also discuss how the global retail industry is shifting towards digitization, gradually removing territorial restrictions.
Amazon Week offers a proactive guest stream, catering to both experienced sellers and those interested in doing business on Amazon. The conference provides highly practical information files and detailed analysis of market variables in the volatile period of the world economy. Leading experts in the e-commerce industry guide guests through each topic, providing not only an overview but also in-depth analysis.
On the financial aspect, speaker Rocky Pham, Country Director of LianLian Vietnam, shares an in-depth understanding of effective financial balance solutions to support small and medium-sized businesses in their development process. This sharing provides guests with a sharp insight into the role and importance of a comprehensive financial plan in maintaining and preparing for business growth and overcoming challenges.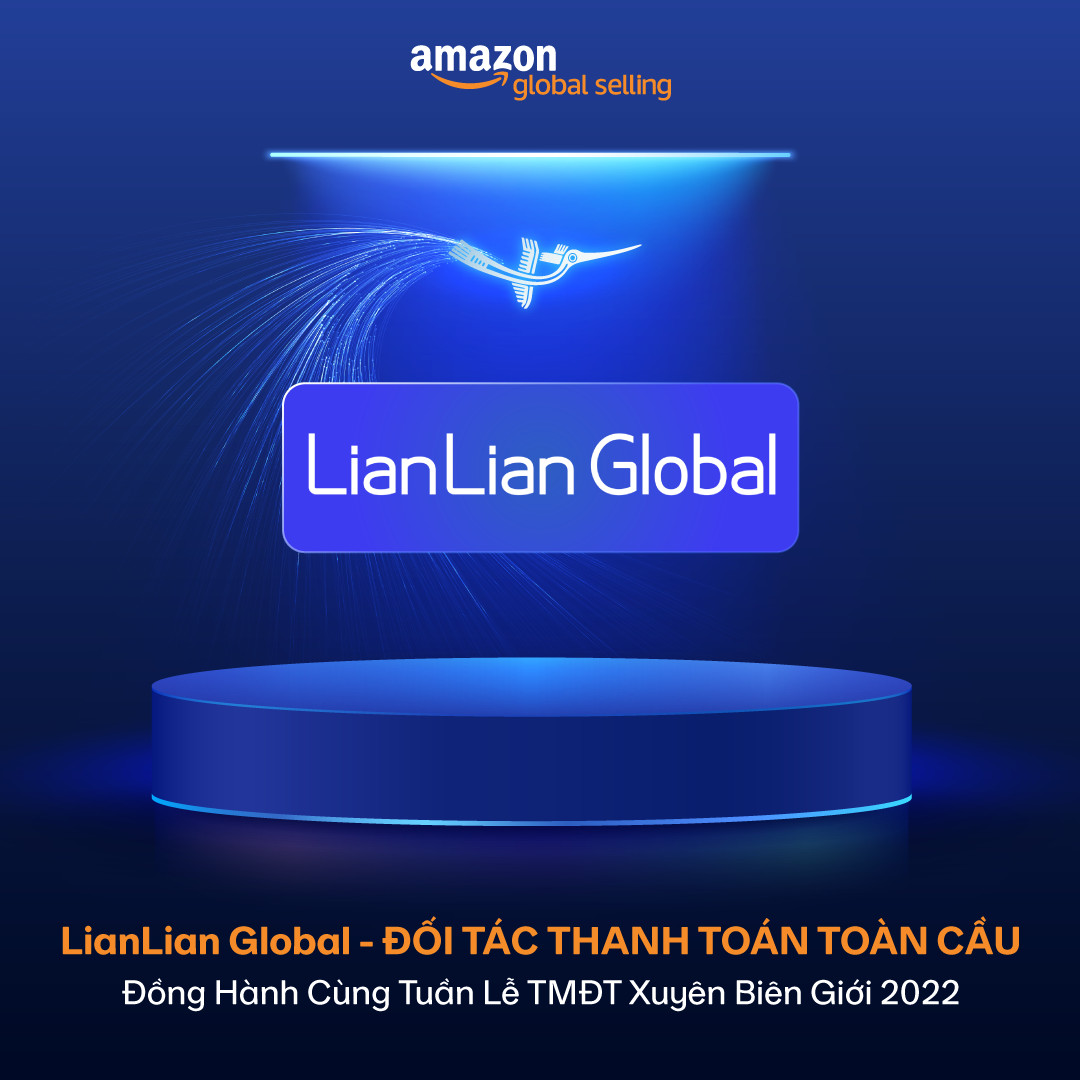 Amazon Week 2022 presents a unique opportunity for the community of sellers and businesses interested in the cross-border e-commerce business model. This event offers a platform for learning from industry experts and speakers, as well as networking with like-minded individuals to create new opportunities for business development. In today's economic climate, it is crucial to actively seek and build complementary relationships, and Amazon Week 2022 provides the perfect environment to do so.
Notable numbers:
– 50+ professionals and successful sellers
– Connect 15,000+ businesses and sellers
– 100+ solutions and tools from Amazon Global Selling
Amazon Global Selling Vietnam
Đơn vị phối hợp thực hiện: