BurgerPrints, a popular e-commerce platform in Vietnam, recently hosted a successful the event "Overcoming Barriers – Selling Cross-border POD with BurgerPrints". This event introduced an unique sales method in the e-commerce market in Vietnam, which is called Print-On-Demand (POD). It was well-attended by many sellers who were interested in learning more about this sales method.
At the event, BurgerPrints introduced their All-New-Platform version 3, which offers a range of solutions designed to help sellers manage their online stores more efficiently and effectively such as:
Product portfolio management
Fulfillment service
Storefront building
Advertising services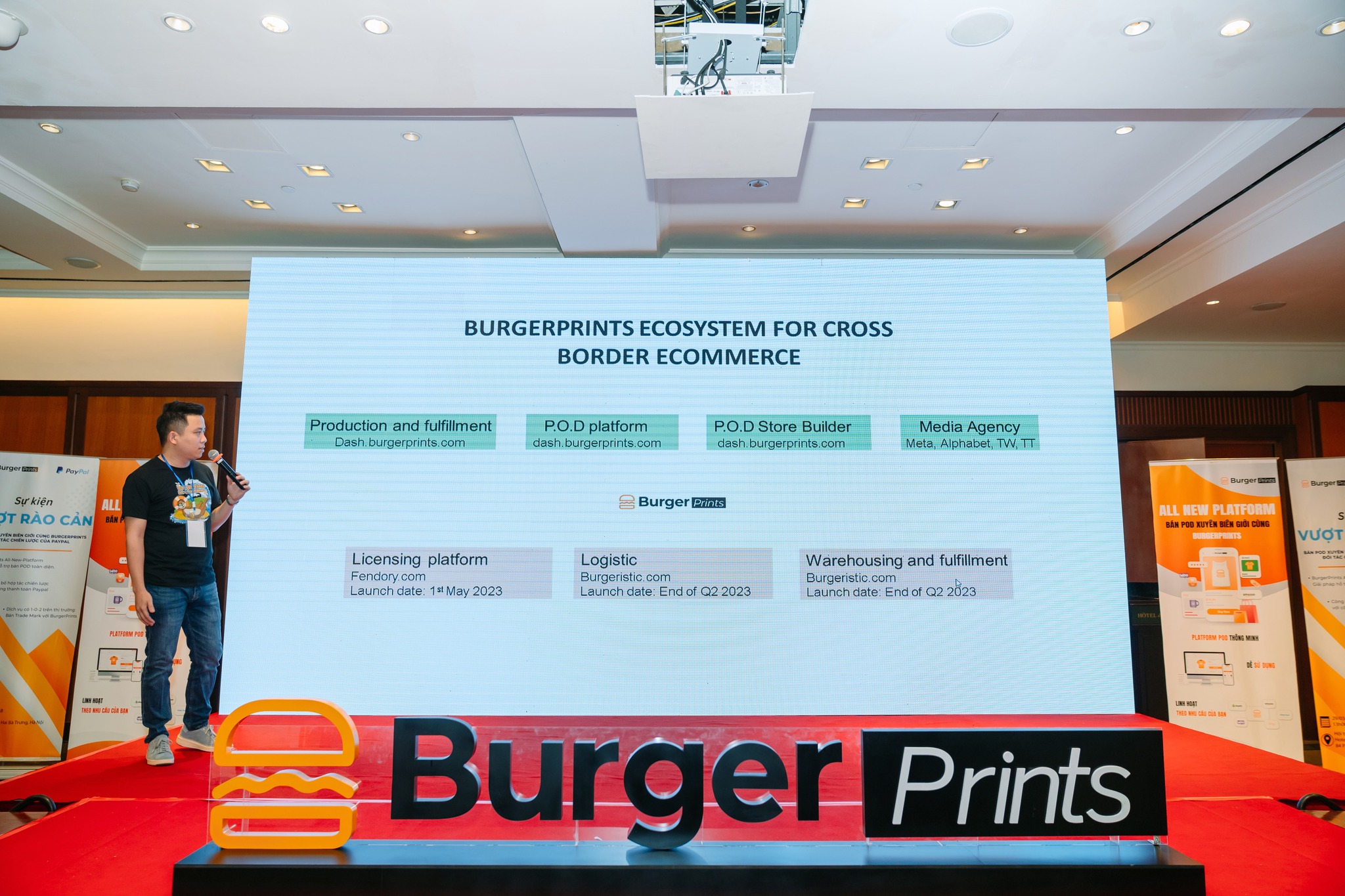 One of the highlights of the event was the announcement of BurgerPrints' official collaboration with PayPal. This collaboration aims to provide better support for Vietnamese sellers. A representative from PayPal shared useful insights on how to build a successful online store during the holiday season, including tips on UX/UI optimization, inventory management, marketing advertising campaigns, and improving the shopping experience for customers.
Another key topic covered at the event was Licensing services. The speakers highlighted the importance of copyright and trademark protection in the e-commerce industry. They discussed the strict regulations related to product copyright issues on e-commerce platforms like Amazon and Etsy. With a licensed sales market of up to $275,936 million in 2021 and a compound annual growth rate of 4.30%, the licensing market is a potential but challenging market to enter.
LianLian Global Vietnam was pleased to present at the event. For sellers using BurgerPrints' fulfillment service, they can trust and experience payment transactions quickly and conveniently through the API connection between LianLian and BurgerPrints.
Đơn vị phối hợp thực hiện: