To help dropshippers gain more knowledge and opportunities, debiON has recently organized the first event that created for the dropshipper segment. Webinar "Minh Phat Ceramics – Choosing new strategic products for sellers" happened on August 27th, 2022 through Zoom and lasted for 2 hours. The purpose of this webinar was to discuss the topic of finding hero products with low cost and high profits.
Participating in the event was Ms. Phuong Nguyen, representative from Minh Phat Ceramics. Minh Phat Ceramics is currently debiON's partner in supplying planter pots and other ceramic products for dropshippers. In the webinar, Ms. Phuong Nguyen has shared about the following problems using her own experience and knowledge:
– Hardships sellers might face in finding potential products and discussing solutions
– Fact check common attributions in sourcing goods and the point of view from manufacturers
– Case study from in the household appliances industry, especially ceramics, from Ms. Phuong Nguyen's own experience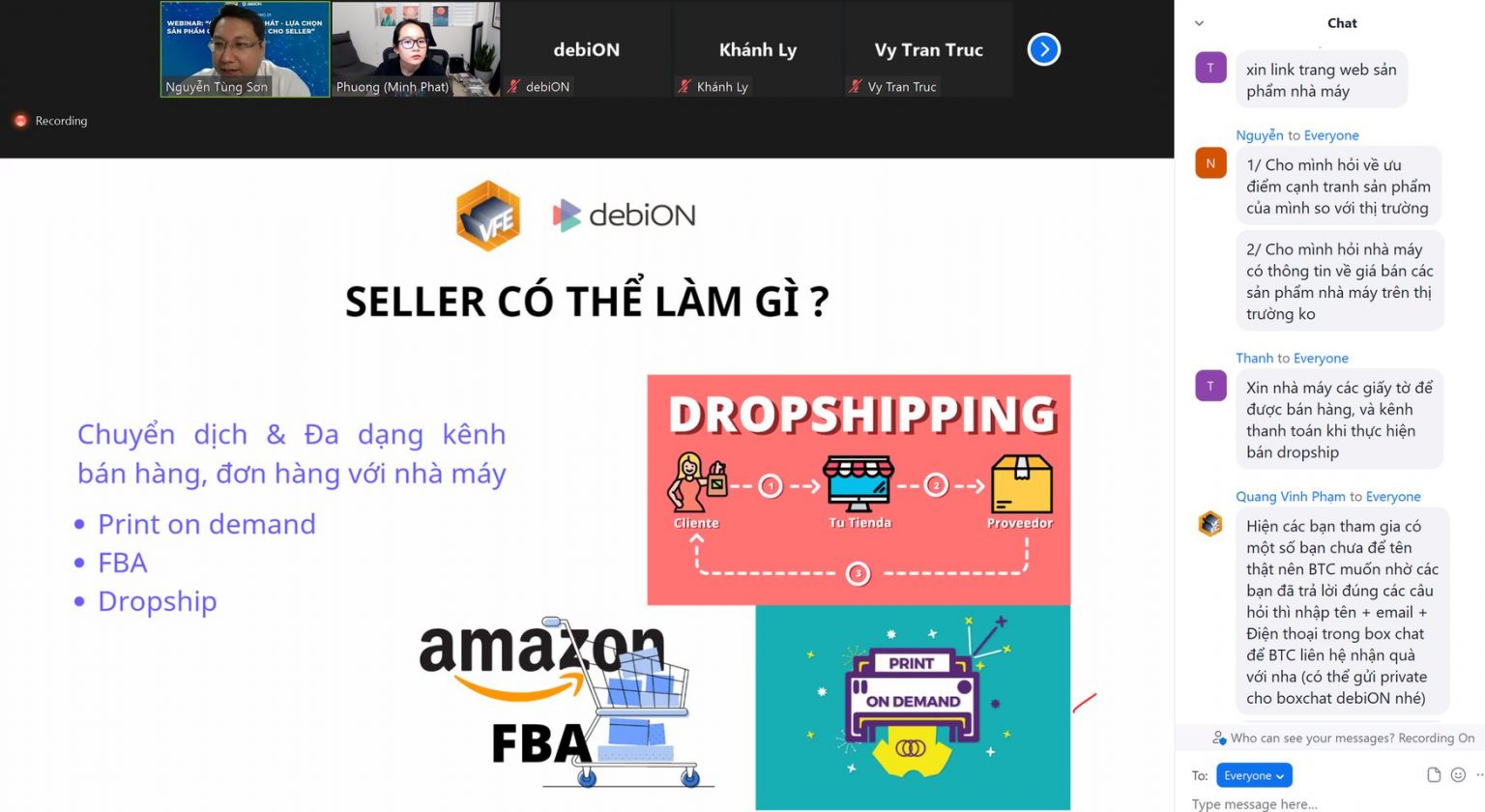 The webinar was a success, with the participation of about 100 sellers. Many of which have converted into debiON's partners. After the event, each seller also received gifts debiON and Minh Phat Ceramics include:
– Product samples from Minh Phat Ceramics for the seller to check the quality
– Update product 1:1, call directly with FREE VOUCHER 20$ for first order
Proud to be a strategic partner of debiON, LianLian not only offers great payment services to Amazon merchants, but also a wide spectrum of financial assistance. This includes a working capital program to help businesses expand, expert financial guidance, and help with tax returns and refunds.
If you require immediate assistance, please do not hesitate to contact LianLian Global. Our team is always ready to assist you with any inquiries you may have.
Facebook Fanpage: https://www.facebook.com/lianlianvietnam
Facebook Group: https://www.facebook.com/groups/lianlianvietnam
Telegram: https://t.me/mmothinhvuong
Đơn vị phối hợp thực hiện: