SEND AND REQUEST PAYMENT
LianLian Global supports businesses to send and request payments
completely free from global online trading platforms.
SEND AND REQUEST PAYMENT
After receiving payments from global e-commerce platforms, you can easily send or request a payments to other LianLian users, completely free of charge.
How to submit a payment request
To request a payment for your products or services, follow these steps:
Step 1: Select "Request" in the top navigation bar.
Enter the email address or name of payer in the search field.

Step 2

: Enter information of payment request such as amount, currency, purpose, due date, message and upload images of invoice or contract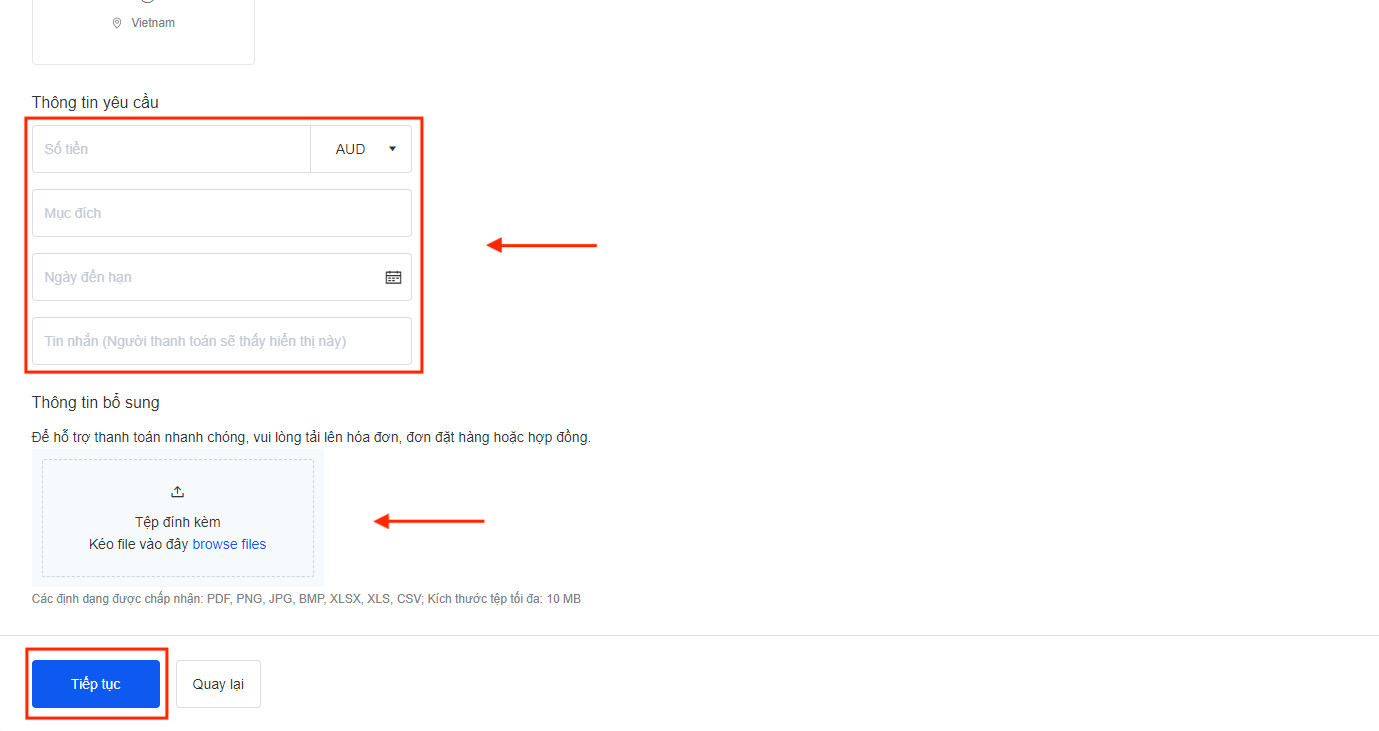 Step 3

: Recheck information of payer and his/her request, click "Submit"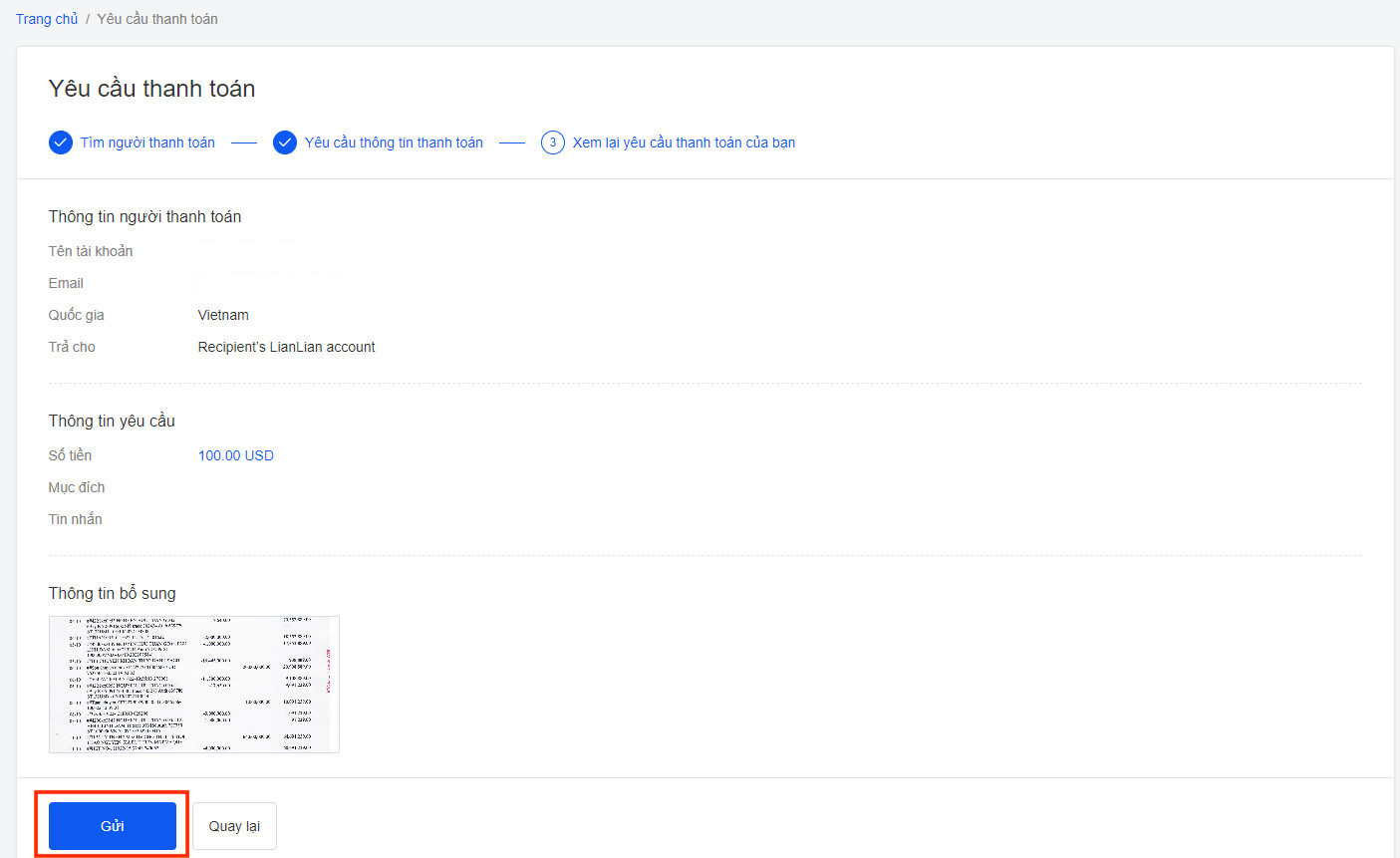 Step 4

: Complete payment request

Instruction for network transfer
Step 1

: Check payment information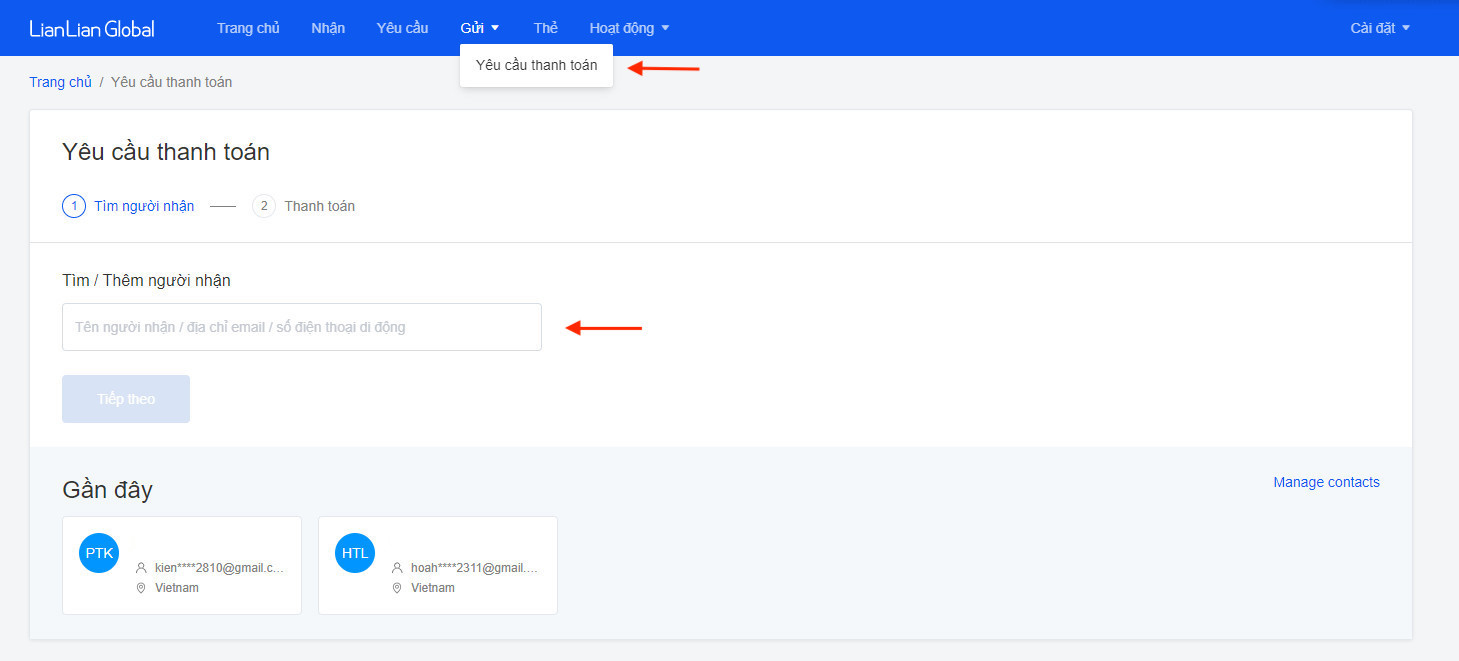 Step 2

: Enter information of payment request such as amount, currency, purpose, due date, message and upload images of invoice or contract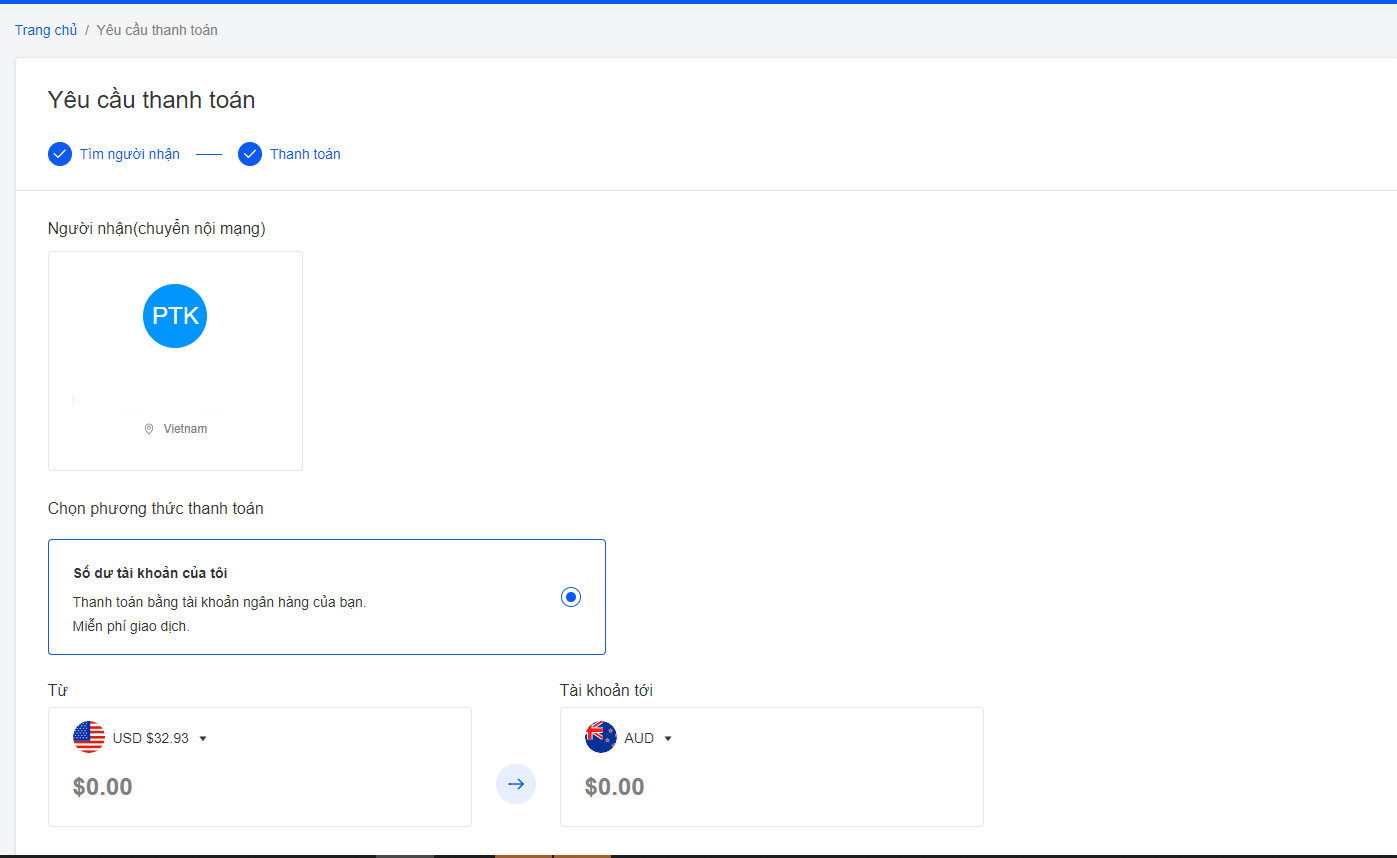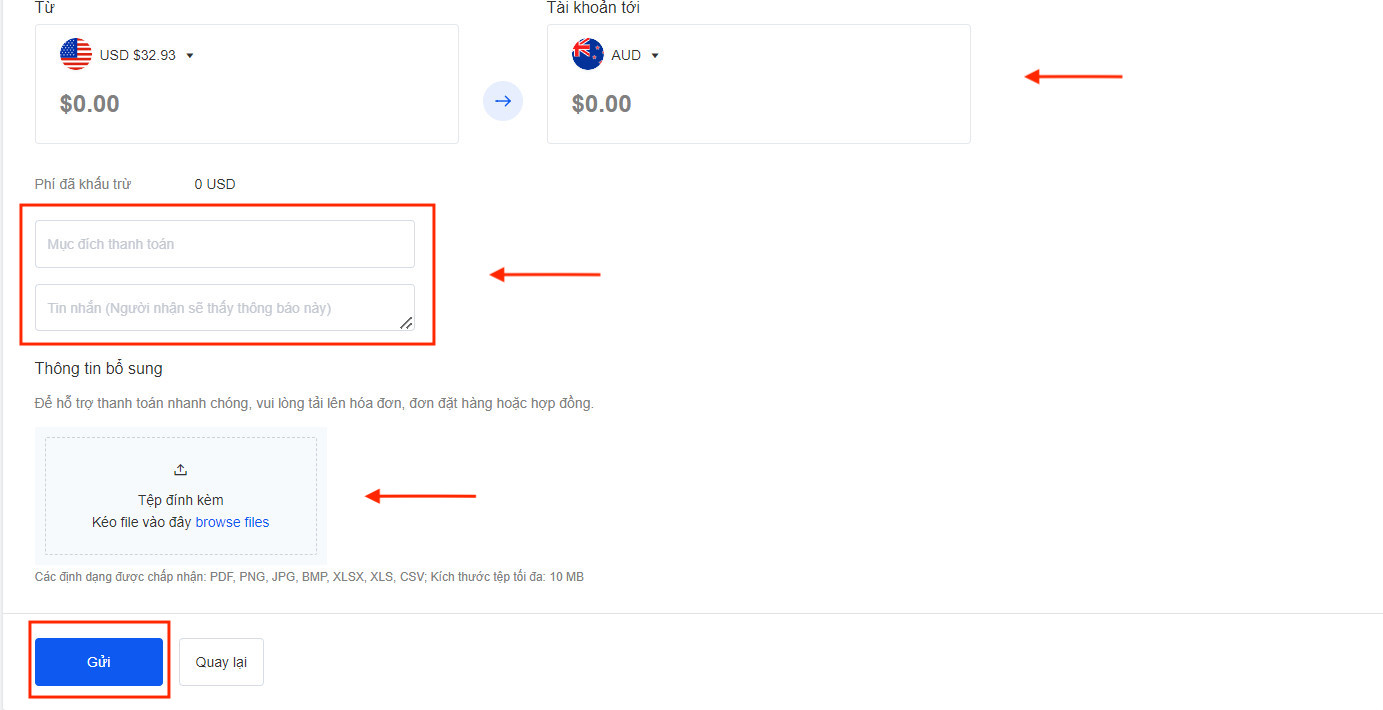 Step 3

: Enter verification code which is sent to the registered phone number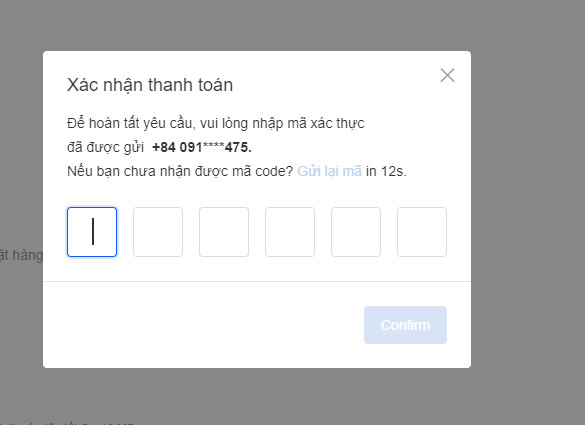 Step 4

: Complete the money transfer

Instruction for bank account transfer
Step 1

: Select "Submit" and select "Manage contacts"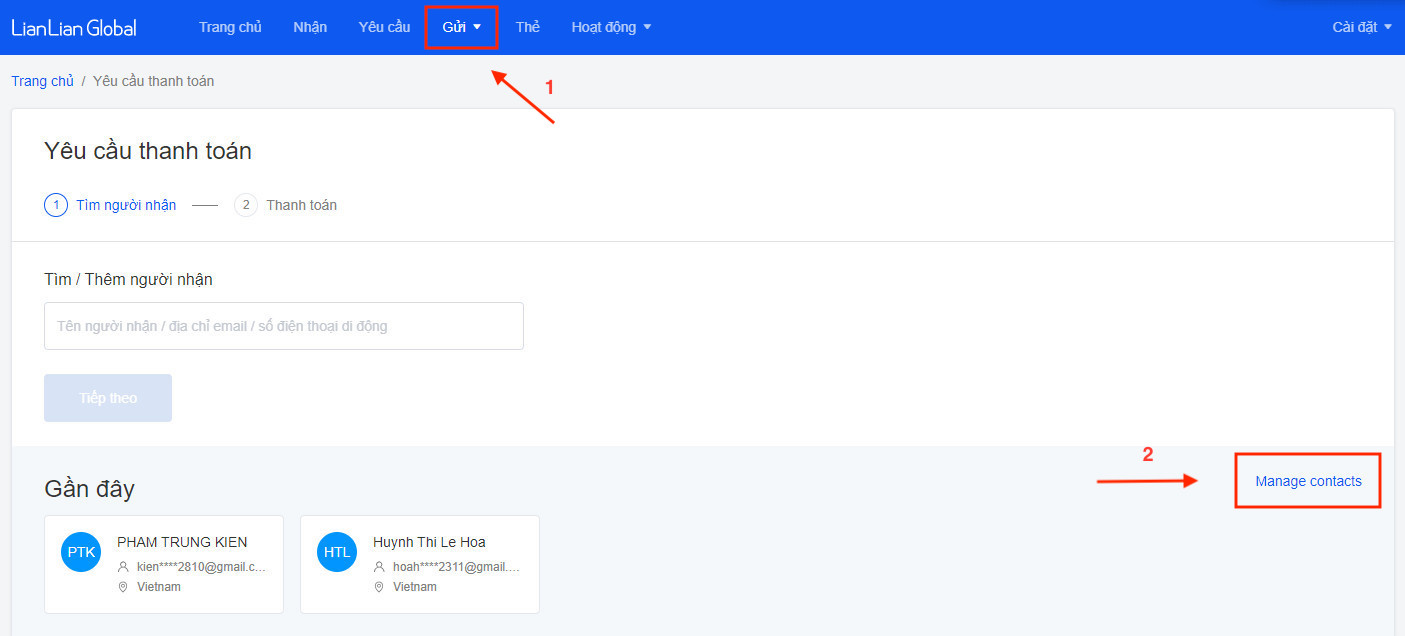 Step 2

: Select "Add contact information"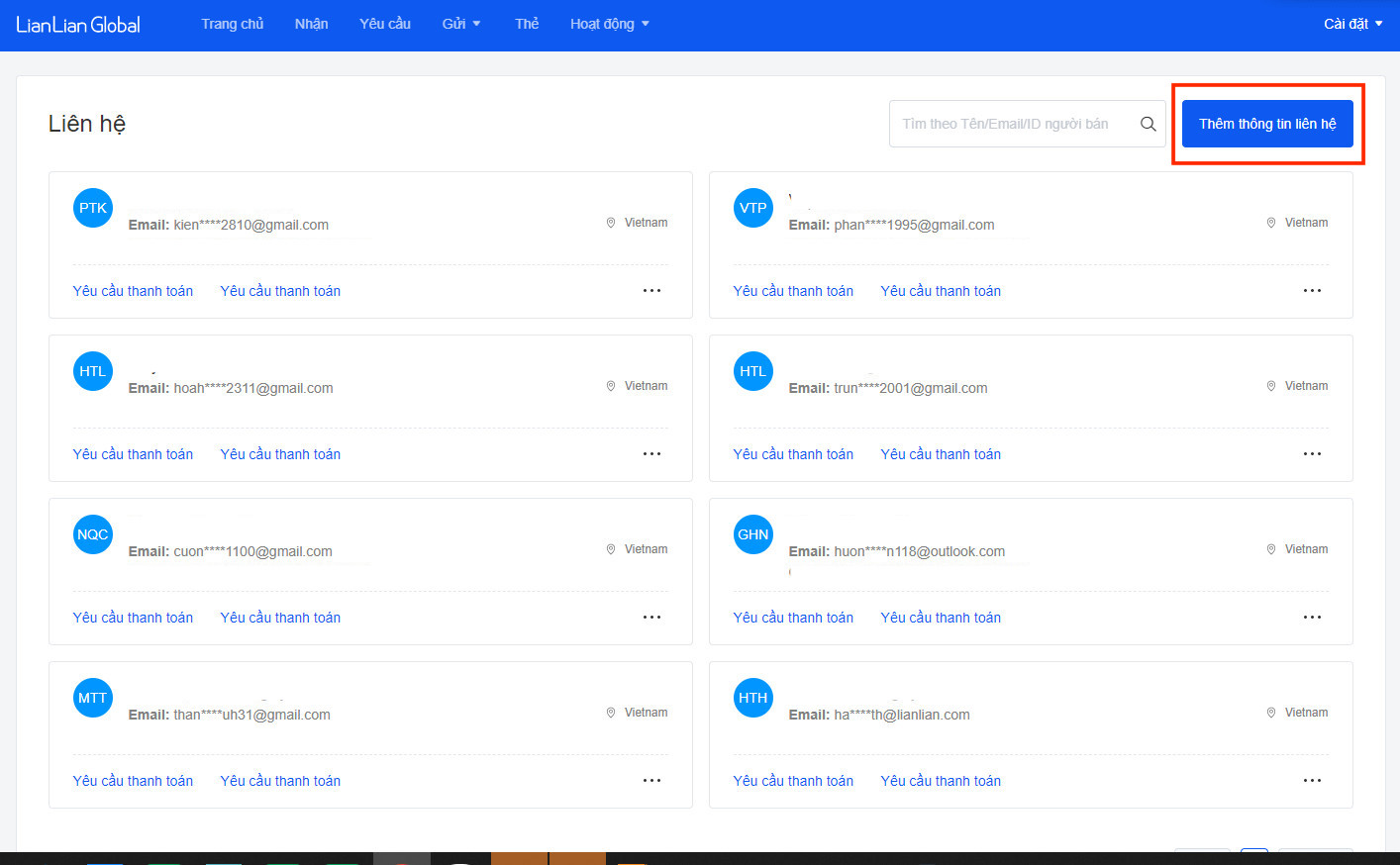 Step 3

:


Select "Make bank transfer"

Enter the necessary information such as contacts, amount, currency and bank account

Select "Submit" for completion